Learning Objectives
At the end of this session, participants should be able to:
Identify the severity and longevity of long-term trauma symptoms among survivors of trauma
Determine the extent to which there is a "clear cut" and "typical" emotional response to trauma in the days immediately following traumatic events
Understand what constitutes as a "healthy" emotional response in the days immediately following traumatic events
Define the basic goals of Psychological First Aid
Distinguish the priority patient for Psychological First Aid
Intended Audience
This online course is designed for pediatricians, family physicians, nurses, mental health professionals, and social workers.
Abstract
This course has been created through the collaboration between the Children's Hospital of Los Angeles (CHLA) and the Armenian Mental Health Initiative (AMHI). The course has been designed in response to the sociopolitical situation in Armenia and Artsakh over recent years, and was developed to address the need of further development and knowledge in the area of mental/behavioral healthcare in Armenia. This course demonstrates methods for understanding the causes of acute stress disorder, how it affects different groups of people, and provides cutting-edge suggestions for treatment elements and structure. Practical guidelines and patient case studies are also included to reinforce the course learning.
Assessment and Earning CME Credit
To receive CME credit for this episode in Armenia, you must take the CME quiz at the end of this page. You have 3 chances to get a 70% to pass. Once you pass the quiz, we will send your information to the Armenia Ministry of Health for credits.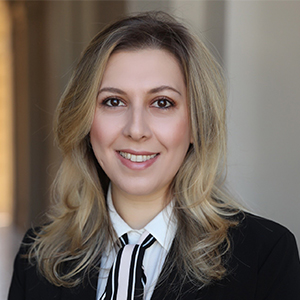 Valentina Ogaryan, Ph.D.
As a clinical psychologist, Dr. Ogaryan's role includes providing patients and their families who have been impacted by cancer with different types of psychosocial support. She provides direct patient care in UCLA oncology clinics and at the Simms/Mann Center. Dr. Ogaryan connect patients and their loved one to resources and referrals and advocate to help patients receive the support they need during treatment and survivorship. Additional responsibilities include feeling fortunate to help teach and supervise graduate level psychology and social work students.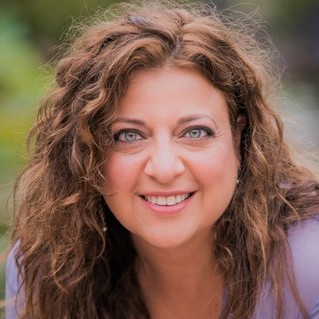 Yeraz Markarian, Ph.D.
Yeraz Markarian, Ph.D. is a clinical psychologist who specializes in the treatment of mood and anxiety disorders. Intensively trained in DBT and CBT, She provides individual and group treatment to adults and young adults utilizing these evidence-based practices. She has specialized training and extensive clinical experience in the treatment of anxiety, depression, suicidal ideation, self-injury, trauma, eating disorders, and attentional disorders. She is also adjunct faculty at Teacher's College, Columbia University.