Learning Objectives
At the end of this episode, participants should be able to:
Understand the prevalence and gender differences in ADHD, highlighting the significance of addressing concerns related to attention and hyperactivity in children
Identify key aspects of the history to be explored when evaluating a child with potential attention deficit disorder, including environmental factors, family history, and academic performance
Differentiate between the inattentive and hyperactive subtypes of ADHD, recognizing the specific symptoms associated with each subtype
Utilize survey tools, such as the Vanderbilt Assessment Scale, to gather information from parents, teachers, and other caregivers in multiple settings, aiding in the diagnosis of ADHD
Consider other conditions and co-morbidities that may present with symptoms similar to ADHD, such as learning disabilities, anxiety, and depression
Highlight the potential consequences of delayed or misdiagnosed ADHD, emphasizing the impact on academic performance, socialization, and mental health
Discuss the management options for children with ADHD, focusing on strategies to address behavioral challenges, improve academic performance, and enhance socialization skills
Intended Audience:
This online course is designed for pediatricians, family physicians, nurses, mental health professionals and social workers, as well as other health care providers and managers.
Abstract:
In this episode,  Dr. Eyal Ben-Isaac interviews Dr. Larry Yin, the Division Head of General Pediatrics at Children's Hospital Los Angeles and Director of the University Center of Excellence in Developmental Disabilities. The focus of the conversation is on attention deficit hyperactivity disorder (ADHD) and attention deficit disorders in children. Dr. Yin provides valuable insights into the evaluation, diagnosis, and management options for children with ADHD, addressing common concerns raised by parents and teachers regarding academic performance and behavioral issues. The discussion emphasizes the importance of a comprehensive history, survey tools, and considering other possible conditions or co-morbidities in the diagnostic process.
Assessment and Earning CME Credit:
To receive CME credit for this course in Armenia, you must take the CME quiz at the end of this page. You have 3 chances to get a 70% to pass. Once you pass the quiz, we will send your information to the Armenia Ministry of Health for credits.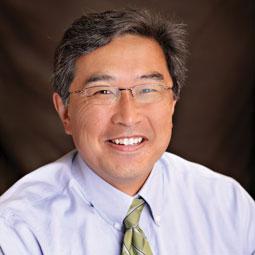 Dr. Larry Yin, MSPH
Larry Yin, MD, MSPH, serves as Division Chief of General Pediatrics at Children's Hospital Los Angeles. He oversees the Division's strategic planning, recruitment, and program development; ensures the integration of training and research programs within clinical services throughout the hospital; and supports academic goals in research, education, and child advocacy.
Dr. Yin obtained an undergraduate degree from the University of California, Riverside, a medical degree from Saint Louis University School of Medicine, and a master's degree from the UCLA Fielding School of Public Health. Dr. Yin is also Director of the USC University Center of Excellence in Developmental Disabilities at CHLA and serves as a California Governor appointee to the State Council on Developmental Disabilities. Dr. Yin's research and academic interests have been funded by the National Institutes of Health, the Centers for Disease Control and Prevention, the Administration for Community Living, and the U.S. Health Resources & Services Administration.
Dr. Yin has devoted a large portion of his career to caring for and improving outcomes for children with neurodevelopmental disorders and special health care needs. He has authored, co-authored, and contributed to hundreds of publications, abstracts, and presentations on developmental disabilities, autism spectrum disorder, pediatric obesity, and health disparities in underserved populations. Dr. Yin is a fellow of the American Academy of Pediatrics, a member of the Society for Pediatric Research, and a member of the Academic Pediatric Association. Dr. Yin was awarded the Robert M. McAllister Faculty Mentoring Award in 2017 and has been consistently recognized by trainees for outstanding teaching.