Learning Objectives
At the end of this episode, participants should be able to:
Identify the major causes of red eyes
Obtain a focused history and examination to make the diagnosis of the red eye
Manage the common benign causes of red eyes
Determine when referral to a pediatric ophthalmologist is appropriate
Intended Audience:
This online course is designed for pediatricians, family physicians, nurses, pediatric ophthalmologists, as well as other health care providers and managers.
Abstract:
In this episode,  the discussion revolves around the diagnosis and handling of individuals who present with red eyes. The essential elements of their medical history and thorough examinations are thoroughly examined. Furthermore, strategies for managing prevalent sources of red eyes are explored in detail. Ultimately, the focus is placed on highlighting the guidelines for referring to more critical instances of red eye.
Assessment and Earning CME Credit:
To receive CME credit for this course in Armenia, you must take the CME quiz at the end of this page. You have 3 chances to get a 70% to pass. Once you pass the quiz, we will send your information to the Armenia Ministry of Health for credits.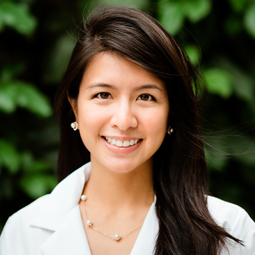 Angeline Nguyen, MD
Angeline Nguyen, MD graduated summa cum laude from Southern Methodist University after which she earned her medical degree at the Johns Hopkins University School of Medicine. She completed her ophthalmology residency training at the Wilmer Eye Institute at the Johns Hopkins Hospital and further specialized in pediatric ophthalmology and adult strabismus surgery in fellowship training at the Byers Eye Institute at Stanford Hospital.
Dr. Nguyen is an assistant professor of ophthalmology at CHLA/USC. Her clinical and surgical interests include a broad range of pediatric ophthalmological conditions, such as amblyopia, cataract, and pediatric strabismus as well as adult strabismus. She utilizes botox and surgery in the management of pediatric and adult strabismus. Surgically, she uses hidden adjustable sutures to optimize the alignment of the eyes, and sutures can be adjusted up to ten days after surgery. Additionally, she has a strong interest in teaching residents and surgical training.