Selected Pediatric Endocrine Emergencies
Learning Objectives
At the end of this course, participants should be able to recognize signs and symptoms and identify initial steps in the evaluation and management of:
Diabetic Ketoacidosis (DKA), including cerebral edema
Adrenal crisis
Hyper-and hypocalcemia
Thyrotoxicosis and thyroid storm (very rare)
Intended Audience:
This online course is designed for pediatricians, family physicians, internists, pediatric internists, and other healthcare providers and educators.
Abstract:
In this course, the focus is on pediatric emergencies, where the presentation of non-specific signs and symptoms can often mimic other conditions. Notably, altered mental status, including seizures, emerges as a common avenue for various endocrine emergencies in children. Recognizing the potential for misdiagnosis, maintaining a high level of suspicion, and conducting a comprehensive initial assessment become pivotal factors for swift and accurate diagnosis and subsequent treatment. The course delves into specific pediatric endocrine emergencies that can arise within outpatient settings or emergency departments. These include diabetic ketoacidosis, adrenal crisis, hypercalcemia, hypocalcemia, as well as thyrotoxicosis/thyroid storm in the realm of children and adolescents. Through detailed exploration and analysis, the course aims to equip healthcare professionals with the knowledge and understanding necessary to identify and manage these critical situations effectively.
Assessment and Earning CME Credit:
To receive CME credit for this episode in Armenia, you must take the CME quiz at the end of this course. You have 3 chances to get a 70% to pass. Once you pass the quiz, we will send your information to the Armenian Ministry of Health for credits.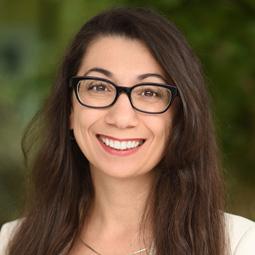 Anna Ryabets-Lienhard, DO
Anna Ryabets-Lienhard, D.O. is the Medical Director of Metabolic Bone and Mineral Disorders Program at the Division of Endocrinology, Diabetes, and Metabolism, Children's Hospital Los Angeles (CHLA), and an Assistant Professor of Clinical Pediatrics, Keck School of Medicine of the University of Southern California. She is a board-certified pediatric endocrinologist and an attending physician at CHLA. Dr. Ryabets-Lienhard completed her pediatric residency and pediatric endocrinology fellowship at CHLA. Her research and clinical focus are on primary and secondary pediatric osteoporosis, such as Osteogenesis Imperfecta and Glucocorticoid-Induced Osteoporosis, as well as rickets and mineral disorders. She is a site principal investigator on multiple clinical trials and a co-principal investigator on a multidisciplinary multisite study of metabolic and orthopedic outcomes of patients with congenital forms of rickets. Dr. Ryabets-Lienhardis on the Board of Directors for the Human Growth Foundation and co-chair of the Drugs and Therapeutics Committee of the Pediatric Endocrine Society, USA.